​The ICAN Impact
How does Idaho Creative Authors Network impact authors?

ICAN provides educational opportunities for new and seasoned authors through our Annual Treasure Valley Writers' Fests and Spring Writing Symposiums. ICAN also has the privilege of encouraging these authors with their writing and publishing goals and facilitating events to help promote sales for the new books that are born.
​New Authors!

​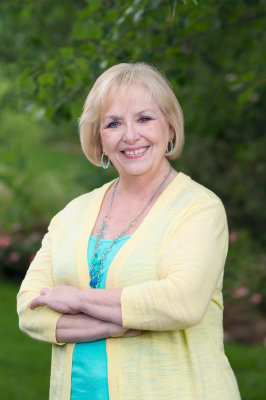 ​Claudia Crisman is the mother of two grown children, the "Ammy" of six grandchildren, and four great-grandchildren. Having lived in the major cities from East Coast to West, Claudia opted to settle in a small western town of less than two-thousand, relishing the thought of a slower-paced life.  Instead, she has found herself in a whirlwind of activity. Claudia's heart is to share the love of Jesus Christ to the brokenhearted women that she encounters on a daily basis. She desires to take them to the Water Well where Living Water satisfies thirsty souls. This is where she found the refreshing, healing touch of Jesus: at the Well.

Claudia Crisman has been a faithful attendee of the ICAN events. Claudia had a book inside her that needed to come out. With the assistance of the ICAN team, Claudia now has a new book available to readers, ​Held Captive for Safekeeping.
Held Captive for Safekeeping is a story of a life broken by those she trusted most. Once a victim of abuse, she started a destructive pathway of her choosing until, when at the end of herself, she cried out to God for help. She found true love, the very thing she had longed for from childhood. This love was far beyond her hopes and dreams. God's love brought peace, joy, and satisfaction. . This love brought healing and a sweet relationship with her Creator and Savior, Jesus Christ.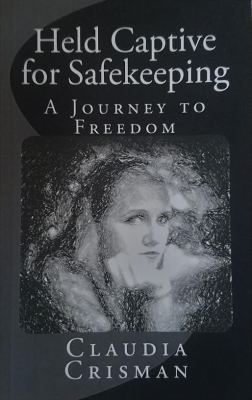 "The Idaho Creative Authors Network served as a springboard for me to fulfill a dream I held close in my heart for many years. I received professional advice, instruction, and encouragement to resurrect my dream and see it in completed form. My book, Held Captive For Safekeeping."

​

​
​From the Book

"I had been under the watchful eye of Mother for almost twenty-two years, safely tucked away from the world and its influence. It wasn't until she was putting me in the hand of a husband for continued safekeeping that she was willing to let me out of her control."

Also available on Amazon.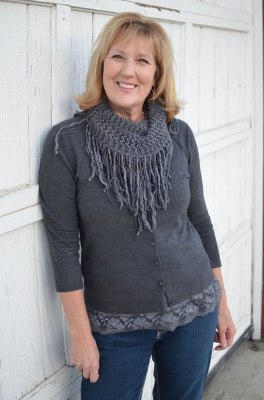 ​Elaine Oostra has been married to her sweetheart of 43 years. She has 4 children and now 15 grandchildren. She and her husband are self-employed farmers. Elaine has served in teen ministries, led women's Bible studies, and is a public speaker. Her desire is to be as the older woman in the book of Titus who teaches and encourages the younger women.

Elaine had to be coaxed into coming to the first Treasure Valley Writers' Fest and Writing Contest in November of 2015. When she realized that ICAN could offer her assistance on the publishing process, she was eager to get started. The ICAN team walked with her step by step and through her hard work, a book was born: ​One Brick at a Time.

Elaine Oostra grew up with a mother who suffered from mental illness. One Brick at a Time is her life story and she shares the struggles she personally went through trying to understand her mother's behavior. Separating her mother from the illness was so intertwined in Elaine's mind that it made the task very difficult. She shares her story of struggling with her relationship with God and her mom.

Don't miss out on this informative and tender-hearted book!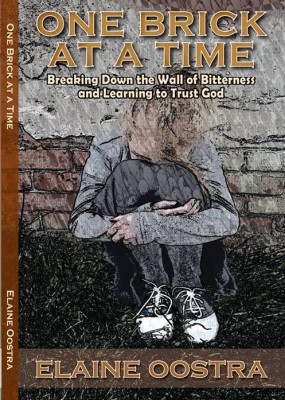 About the Book

The author shares her fond and sometimes humorous memories of childhood as well as the struggles and pain and goes into depth of what it took to overcome bitterroots. She addresses the walls we put around ourselves for protection from present or past hurts inflicted by others or from our own regrets that we want to keep secret. She wants to share how God is a redeeming, loving, and patient God and reveal how He brought healing into her life through one of the hardest times.

Purchases are available directly from the author at
[email protected]
PayPal accepted. Also available on Amazon.
"I wrote my story and was stuck. What's next? How do I publish? A friend told me about ICAN and I went skeptically and almost backed out. Long story short, I met JoEllen,a self publisher and part of the ICAN group. She had a head full of knowledge in how to edit and publish. She also encouraged me, understood me, through many, "I feel like giving up moments" and knew that I couldn't. The book is done and readers are loving it!"
​

​Previously Published Authors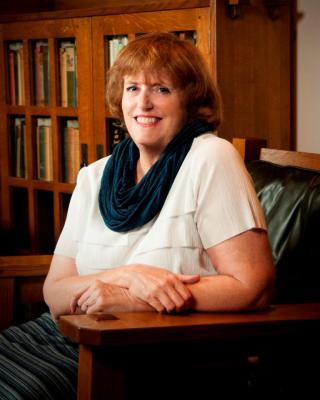 ​​​Carol Kjar (pronounced 'care') lives with her long-time first husband in their empty nest in the Pacific Northwest. Since retiring from her job as a technical writer/editor, she turned to writing fiction. Her novels are sweet and wholesome, suspenseful with a touch of romance. She also writes an occasional children's book. 

Carol attended the first Treasure Valley Writers' Fest and Writing Contest. A group writing activity sparked an idea for a book series. She took action, using that exercise from the Writers' Fest, and a year later, released Secrets of the Clock, Book 1 of her series The Daughters of TIme. It was an Awards FInalist in the National Book Awards. 

Several of her books were inspired by other writing classes she attended. Carol is a great example of applying the information she receives and using it to advance her writing abilities and endeavors.

You can visit her website and view all her works at www.cskjar.com or follow her on Twitter @cskjar

Also from C.S. Kjar:

Treasure of Adonis

Five Grannies Go to the Ball

Blessings from the Wrong Side of Town
Scraps of Wisdom: All I Needed to Know I Learning in Quilting Class

The Secrets of the Clock, Book 1
The Secrets of the Cottage, Book 2
Available on Amazon and in iBooks!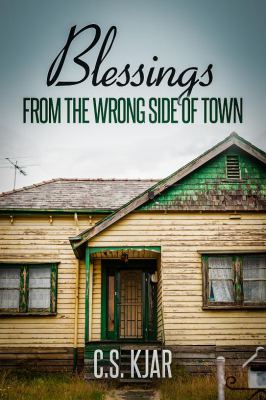 ​A Sneak Peek
When Leona Templeton's house is robbed, she enlists the help of her sister, Betty, and neighbor, Clarence, to solve the crime on their own. The three elderly detectives find themselves on the "bad" side of town getting into more trouble as they search for Leona's treasured possessions.
"I love networking with the other authors there, learning new strategies, encouraging each other in our writing endeavors, and making new friends. I leave the seminars energized and excited about writing. ICAN activities provided me with a story idea that I developed into an award winning book. "